It's here: The completely redesigned 2018 Volkswagen Tiguan.
Our Dayton customers have been waiting anxiously for this all-new model, and man does the Tiguan deliver. With significantly increased interior space, a great new turbocharged engine, and technology to spare, the 2018 Tiguan is one of the top crossovers on the Dayton market today. Let's take a closer look.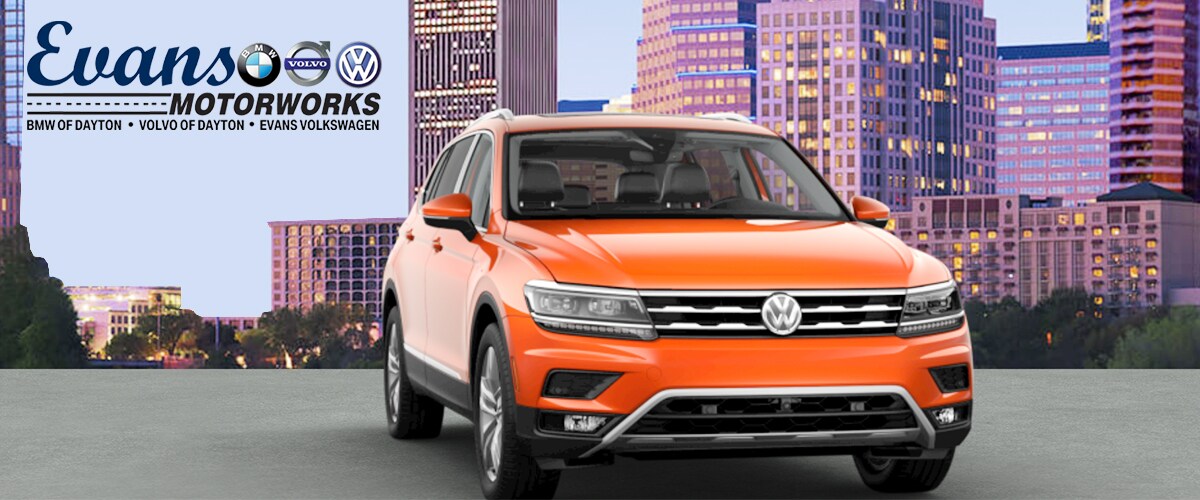 Driving Experience
The all-new 2018 Tiguan's driving experience is second-to-none when it comes to comfort and refinement. Dayton shoppers will immediately notice its quiet, well-controlled ride. Most Tiguan models are paired to an economical yet powerful four-cylinder turbo at 184 horsepower. The base model is paired to a six-speed automatic, while other trims have eight speeds. Many of our Dayton customers are particularly interested in the AWD models, as they can handle even the harshest winter weather.
With quick acceleration and its quiet, smooth ride, there's no doubting that the 2018 Tiguan is the product of true German engineering. With the choice between two and three rows of seating, families big and small will love the Tiguan on their commute or longer road trip. After being extended by 10 inches for 2018, the Tiguan now offers greater passenger and cargo room than ever before.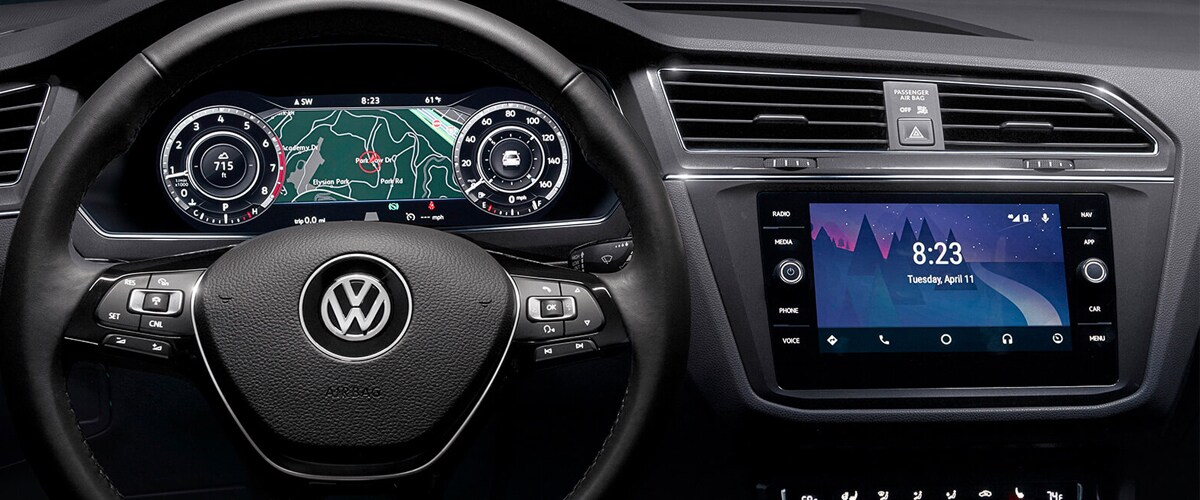 Safety & Features
We know that Dayton families looking for their next crossover want the latest in safety technology. Enter the 2018 VW Tiguan, with advanced active safety features such as cross-traffic alert, collision detection, 360-degree camera and more. Volkswagen's comprehensive safety package can be had on all trim levels, and also includes a system for monitoring teen drivers. Our Dayton customers have been most intrigued by the SE trim, which blends great features like imitation leather and premium infotainment system with the latest in safety tech.
Other options include a power lift gate, remote start, adaptive LED headlights, Android Auto & Apple CarPlay, and a top-down parking camera. All these excellent features are combined with a superbly well-designed cabin, offering Dayton owners the same stylish, luxury feel of much more expensive crossovers. And that brings us to another important point: Value.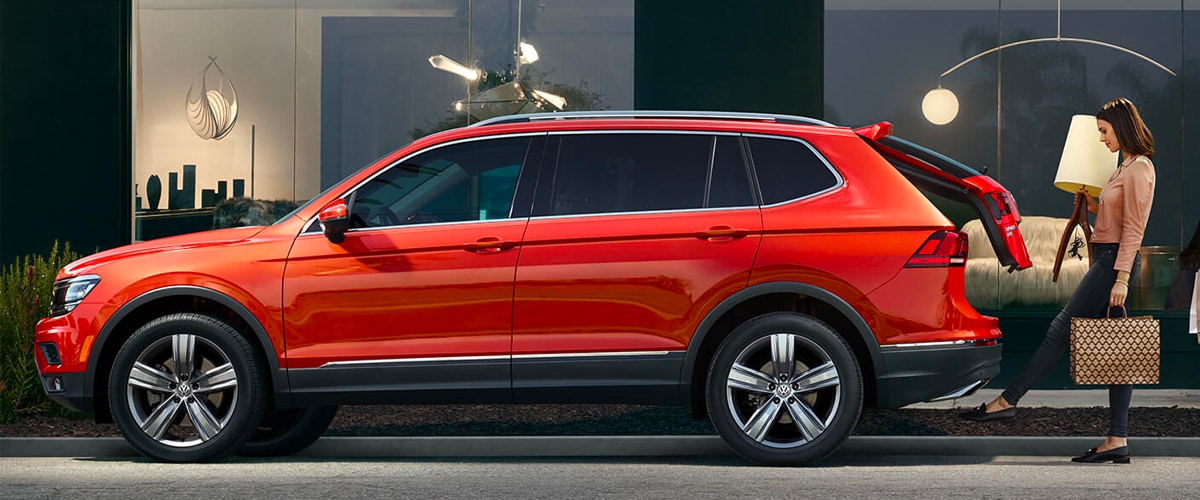 Pricing & Value
For the 2018 Tiguan, Volkswagen has made the bold decision to offer more for less. While with previous models, several of the options above came with a premium price tag, this year's Tiguan not only incorporates many as standard features, but brings the overall price down as well. Now offering the same interior space as many of its top competitors, the Tiguan manages to bring a more refined experience at a lower price tag. We think our Dayton customers will love what VW has done with their new model.
But we don't expect you to just take our word for it. Here at Evans Volkswagen, we're committed to providing a top-notch customer experience to match the quality of the vehicles on our lot. From your first phone call, to your test drive, to years after your purchase, you can be sure that the Evans VW staff will be here for you every step of the way. Now's your chance to try out the exciting new 2018 Tiguan, and to experience the customer service that sets us apart from the competition.
Check out our inventory below, and get in touch to set up your personal test drive. You'll also find financing and trade-in options, making the car-buying experience easier than ever.