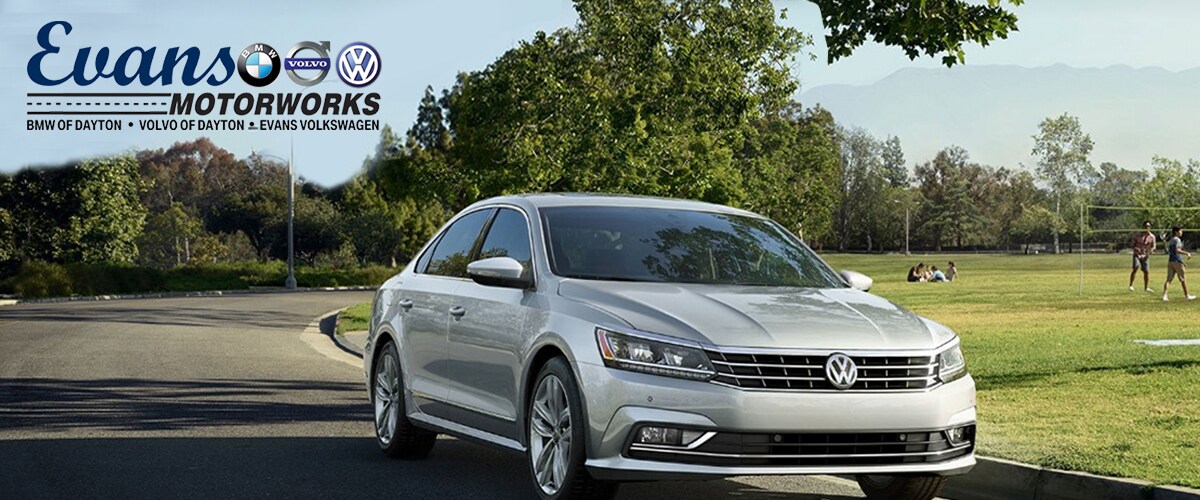 The 2018 Volkswagen Passat has arrived at your local North Dayton Volkswagen dealership. We can't wait to introduce you this class-leading midsize sedan. 2018 brought a series of changes for this vehicle and chief amongst them is a new 2.0-liter inline-four engine. This replaces the previous 1.8-liter four in all base models. Designed to give drivers more power behind the wheel, this upgrade is sure to delight even the most discerning driving enthusiasts. In addition, Volkswagen is rolling out a limited-run GT trim reminiscent of the Golf GTI. This new look gives the Passat a more streamlined and sporty design.


Features For Everybody
While not as flashy as exterior and interior upgrades, Volkswagen stepped up its warranty game by offering longer coverage periods for all models, giving drivers even more peace of mind and the assurance that comes with knowing you will be taken care of for years to come.
The patented German engineering is never more evident than when exploring the infotainment system. The Passat offers a myriad of standard features including Bluetooth and voice commands. In addition, this vehicle offers a host of available features such as navigation, real-time weather, and traffic updates. Also available is the ever popular Apple CarPlay and Android Auto functionality. This makes for a seamless experience between your car and phone.
The Passat boasts a coveted five-star rating from the National Highway Traffic Safety Administration (NHTSA). The vehicle offers a variety of active safety features allowing drivers the opportunity to customize their car to their personal preferences. Consumers can choose from options such as blind-spot monitoring, forward-collision warning, automated emergency braking, lane-keeping assist, lane-departure warning, adaptive cruise control, and more. When you drive off in this vehicle, you do so with 100 percent confidence in any parking and driving situation.


Let's Drive
COME VISIT US TODAY! Our friendly and professional associates at your local North Dayton Volkswagen dealership are standing by ready to help answer any questions you might have. We cordially invite you to stop by and take the 2018 Volkswagen Passat out for a test drive. Discover for yourself why this venerable sedan continues to lead its class in performance, style, and value. We look forward to serving you today!