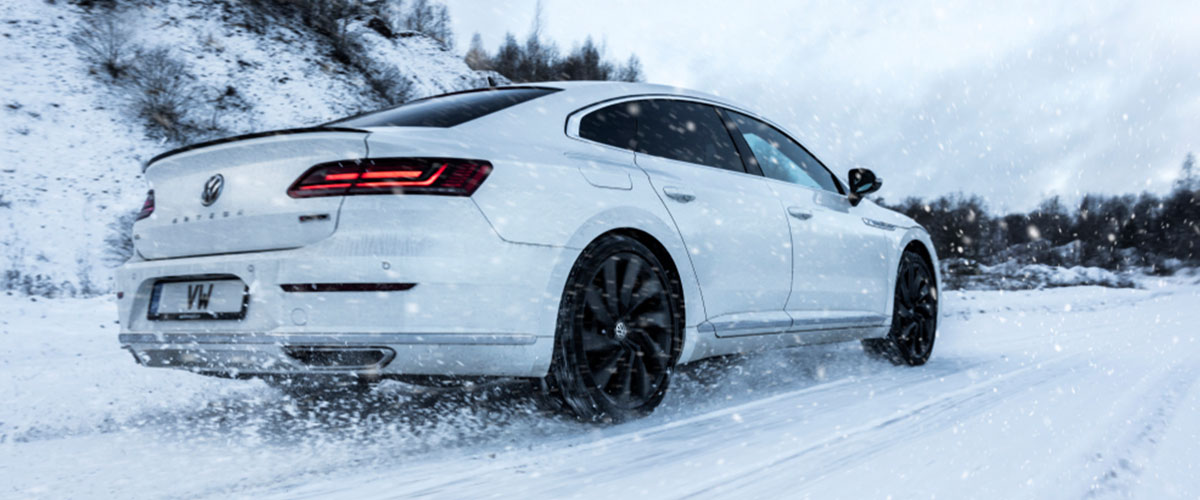 Winter is here! Winterizing your vehicle is of utmost importance! If you haven't gotten around to it yet, don't wait any longer! Our knowledgeable service technicians here at Evans Volkswagen located at 7124 Poe Ave. Suite 2, Dayton, OH have put together a list of five things to do to winterize your vehicle. Call 888-461-9166 to speak with our service department. Click here to schedule an appointment to winterize your vehicle.
Five Tips to Winterize Your Vehicle
1. Replace all fluids
It's especially important to have the proper antifreeze and water mixture so your coolant doesn't freeze in your radiator. Check your vehicle owner's manual for information regarding this mixture. If you're a do-it-yourself person, you can pick up a tester at your local auto parts store.
Be sure you're on schedule with your regular oil change. Most car manufacturers suggest changing your oil every 3,000 to 5,000 miles, however, be sure to check your owner's manual as this varies for vehicles brands and models. Some mechanics recommend switching to a thinner oil for winter if you live in an area that sees below zero temps.
Make sure to fill up your wiper fluid, and keep an extra bottle in your car, truck, or SUV. There's nothing worse, and more dangerous, than not being able to see clearly out of your windshield.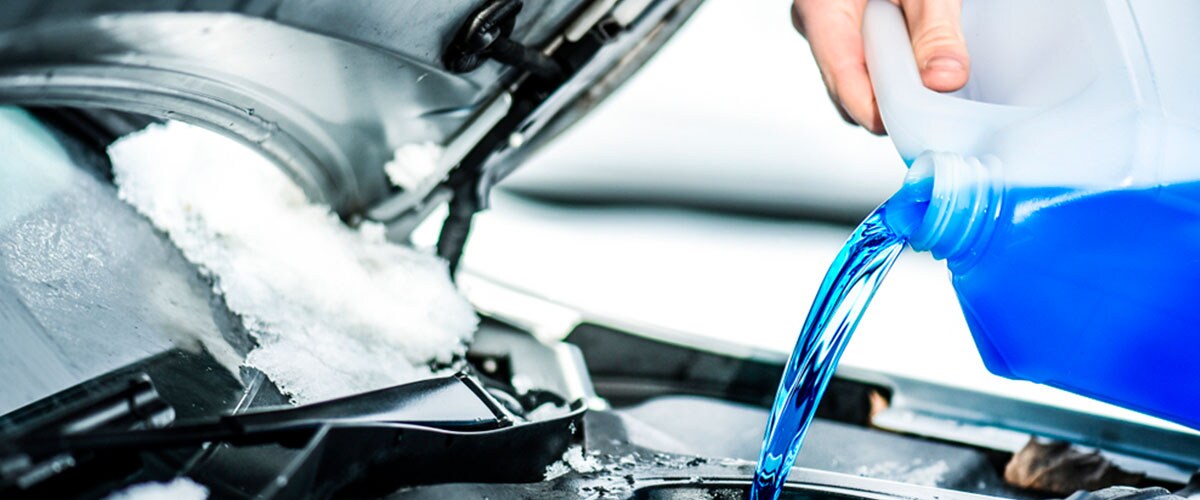 2. Inspect and Replace Your Tires (if needed)
Low tire pressure is dangerous on slippery roads as it reduces traction. Check your owner's manual for recommended PSI for your specific vehicle make and model. You can pick up a tire gauge at your local auto parts store if you don't already have one.
Check to make sure there's adequate tread on your tires. You can do this with a penny. Place the penny upside down inside the tread, if you can see Lincoln's head it's time to replace your tires.
You may want to consider getting snow tires. And if you live off-the-beaten-path you may want to consider snow tires with studs for extra traction. Snow tires will have to be replaced in the spring. All-weather tires are also a great option to consider. You can drive on these all year long during all four seasons. Be sure to check our Car Service & Repair Specials for discounts on an alignment and tires. Give us a call if you have any questions 888-461-9166.
3. Cold Weather & Battery Capacity
Do a thorough inspection of your battery, cables, terminals, and fluid to ensure that your vehicle will start in the cold temps. Check the battery cables for cracks and make sure there are no loose connections. The engine should be off when checking battery fluid levels.
If your battery is old, it may be time to replace it.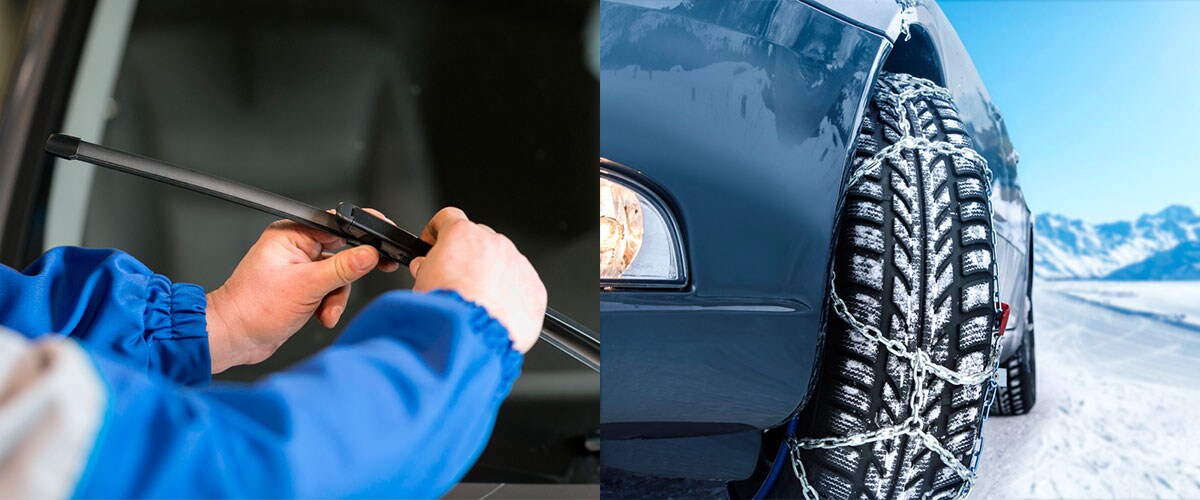 4. Pack an Emergency Kit
Keeping a safety kit in your car, truck, or SUV is a good idea even if your vehicle is new. An unexpected incident can occur at any time. Get a plastic bin from Target or Walmart  to stay organized and fill it with the following items: flashlight, candle, matches, cell phone charger, blanket, gloves, hat, bag of kitty litter or sand (in case you get stuck in the snow), a small shovel, ice scraper and brush, coolant, snacks, and water.
5. Keep up with Regular Maintenance
Your vehicle needs regular maintenance just as you do to stay in tip-top shape. If you're the do-it-yourself type of person don't wait any longer to winterize your car. Temps are sure to drop very soon! If you'd rather let someone else do the work for you, click here or give us a call 888-461-9166 to schedule an appointment with our service technicians here at Evans Volkswagen.
Conclusion
Don't procrastinate any longer on winterizing your vehicle! The last thing you want is to go out to your car after a long day's work when it's -10 degrees outside only to find the battery dead. Stop into to our Evans Volkswagen service department located at 7124 Poe Ave. Suite 2, Dayton, OH, or give us a call 888-469-7072 to set up an appointment. We're just a short drive from Englewood, Northridge, Union Heights, Phoneton, Dayton, and Riverside.