Evans Volkswagen - Larry Hansgen - 2019 Jetta Review
Our media partner, Larry Hansgen, who we thoroughly enjoy working with here at Evans Volkswagen located at 7124 Poe Ave. Suite 2, Dayton, OH recently test drove a brand new 2019 Jetta. Larry is well known in Ohio, he's the Voice of the Flyers, Class of 2015 Hall of Fame Inductee, and host of Miami Valley's Morning News on WHIO Radio. Keep reading to find out what he had to say about the all-new 2019 Jetta. Call 888-469-7072 to set up a test drive!
Larry's Take on the 2019 Jetta
When I was a senior at Bowling Green State University in 1979, I drove a Volkswagen Beetle.  When my volleyball coach got married, me and three of my teammates (6'6, 6'3 and 6'2) piled into the car to drive to Northeast Ohio.  It was Spring, and the heater was on full blast and we had just an AM radio for entertainment.  It was a bit of a cramped ride.  That stands in such a contrast to my next Volkswagen experience! 

The 2019 Jetta is amazingly roomy inside and handles like a sports car.  State of the art sound system paired with luxury climate control truly creates Fahrvergnugen!  I know that is no longer the VW slogan, but I speak German and it's the perfect word to use.

 

There is a lot of car for the price, so whether you are looking for a vehicle for the college student in your life, a recent grad, or if you are tired of paying high gas prices, the Jetta delivers.  Even though the sticker says the car average 30 miles per gallon in the city and 40 on the highway, I made a trip to Columbus and averaged 44.3 MPG!

 

Looks good on the outside, plenty of comfort on the inside, and high performance under the hood.  There are plenty of reasons for you to check out the 2019 Jetta at Evans Volkswagen.
About the 2019 Jetta
The 2019 Jetta has been fully redesigned. Its timeless style has a new edge to it; it's sporty, sleek, and makes a statement without going over the top. The 2019 Jetta seats up to five people, comes in front-wheel-drive and gets an estimated EPA of 30 mpg city and 40 mpg highway. Starting MSRP is $18,545 making it an affordable choice for just about everyone.
Volkswagen's 1.4-liter Turbo engine and 17-inch allow wheels are standard features. The front and rear crumple zones help to absorb energy, while a rigid safety cage defects energy from the driver and passengers. Volkswagen's Intelligent Crash Response System (ICRS) automatically turns off the fuel pump, unlocks the doors, and turns on the hazard lights. The Automatic Post-Collision Braking System slows the vehicles down after a crash to reduce the chance of additional impacts.
Volkswagens' digital cockpit gives you a fun and convenient driving experience. All of the buttons are easy to reach. You'll find the most used buttons on the steering wheel so your eyes never have to leave the road as you scan music, increase or decrease audio volume, answer the phone, or set the cruise control.
The 10-inch digital driver cluster is customizable to show you speed, fuel economy, travel time, and elevation. The 8-inch touchscreen infotainment system is nicely located in the center of the dash. The Jetta is the first Volkswagen in the United States to offer BeatsAudio. VW Car-Net Security & Service allows you to keep track of where you parked your 2019 Jetta, lock/unlock the doors, and will let you know if you need to get back to your car to close the sunroof when rain is on its way.
Of course, the 2019 Jetta has a variety of available active safety features such as Adaptive Cruise Control, Blind Spot Monitor, Light Assist, Lane Assist, Park Distance Control, Front Assist, and Rear Traffic Alert.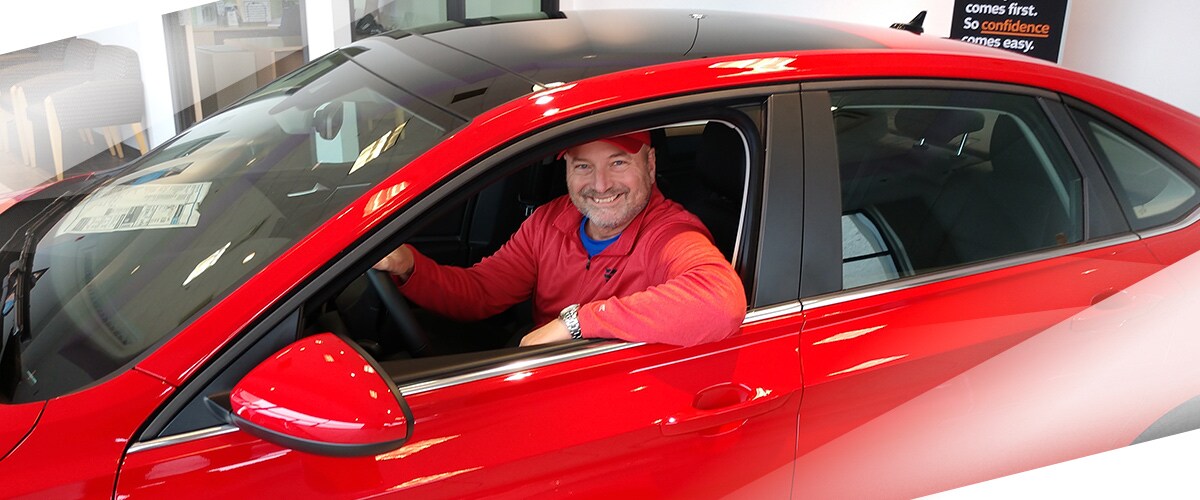 Conclusion
Stop into our Evans Volkswagen showroom located at 7124 Poe Ave. Suite 2, Dayton, OH to check out the all-new 2019 Jetta. Volkswagen has gone above and beyond in designing smart looking sedan with a competitive edge. Volkswagen as a brand is known for safety. The 2019 Jetta has plenty of power, excellent fuel economy, and is backed by America's best warranty; the People First Warranty 6/Years/72,000 Miles Transferable Bumper-to-Bumper Limited Warranty. Call 888-469-7072 to set up a test drive! We're just a short drive from Englewood, Springboro, Centerville, Union Heights, Dayton, and Riverside.