Look: The compact car segment is more competitive than ever. Though crossovers have become all the rage, technology has propelled small sedans to levels of value never seen before. Enter the all-new 2019 Volkswagen Jetta.
Redesigned for tomorrow's consumers, the new Jetta takes the last generation's formula and improves upon it in every way. From innovative technology, to increased passenger space, to sharp styling, Dayton buyers will find it hard to believe this is an "economy car." Did we mention it's cheaper than last year's model? Read on to find out how the 2019 VW Jetta is shaking up Dayton's auto market.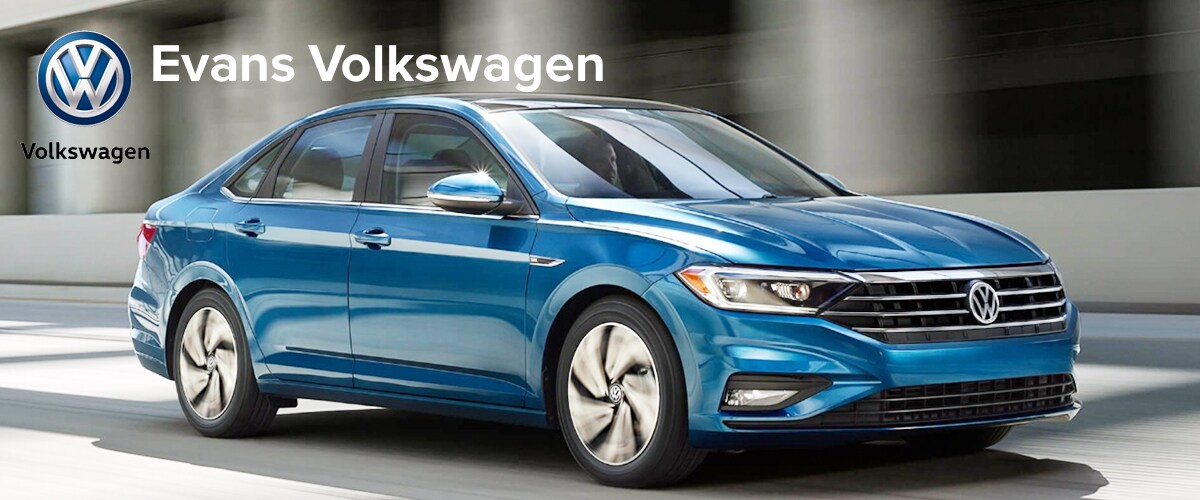 State-Of-The-Art Cockpit
Sitting in the driver's seat of the 2019 Jetta, Dayton residents are likely to feel that they stepped forward in time. VW's new Digital Cockpit brings new functionality and style to the gauge cluster, allowing for customization, navigation, and more. This new system works in tandem with the Jetta's excellent touchscreen to seamlessly integrate technology into your driving experience.
Aside from its well-designed new interface, the Jetta also boasts Apple CarPlay and Android Auto across the range, making for great smartphone integration. Matching the technological prowess of the new Jetta is its stylish cabin. The clean lines are reminiscent of luxury sedans, and Dayton shoppers will be surprised that such an economical compact car manages to blend this much style and functionality.


Economy & Performance
Modern technology has made it possible for the all-new 2019 VW Jetta to blend efficiency and power like never before. Although it sports a similar 1.4l turbo engine to the previous generation, different tuning and new transmissions result in fuel economy gains. Dayton owners can expect to get 40 mpg on the highway, and 34 mpg combined. Despite this great efficiency, the Jetta's turbo also provides ample acceleration and the "zippy" feel that is typical of German sedans.
The 2019 Jetta's driving feel is also improved over its predecessor due to a longer, wider wheelbase. Dayton owners of the previous Jetta will find the new model more spacious and comfortable, and with greater isolation from road noise. There are also a wealth of standard safety features like collision detection with automatic braking, automatic LED lights, adaptive cruise control, and more. But now for the most surprising part.
The redesigned 2019 Jetta is cheaper than the 2018 model! That means Volkswagen has invested in an all-new design, improved almost every aspect of the vehicle, and is now charging less for a better product. Wouldn't it be nice if more manufacturers followed that formula? In a market full of rising car prices, the 2019 Jetta is a breath of fresh air for Dayton buyers who truly want an "economy" car without sacrificing style and comfort.


Is It For You?
So, the 2019 VW Jetta sounds like a great car, but is it right for you? Well, there's only one way to find out. Evans Volkswagen would love to introduce you to the new Jetta, and we invite you to come in for a test drive. We can honestly say that the Jetta is one of the best deals on the market, and we're sure our Dayton customers will find it hard to believe that this is what an economy car can be. Check out our inventory below, including financing options, and get in touch to talk about this exciting new vehicle.