It's finally here: The 2018 VW Atlas, Volkswagen's first three-row SUV. Although it's a new release, the 2018 Atlas has already made a huge splash in the Dayton market, giving VW fans looking for a three-row crossover exactly the vehicle they were looking for.
Is the Atlas on your radar as you search for your next vehicle? Stop into Evans Volkswagen to try one out for yourself, and learn about all the benefits that come with being a VW owner. We're excited about this all-new offering from Volkswagen, so let's check it out below.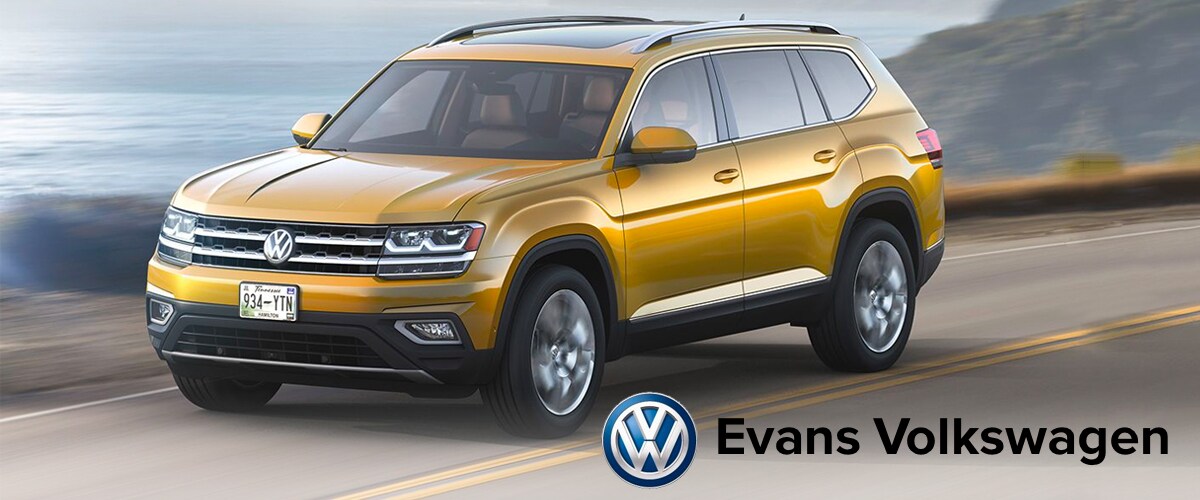 Atlas: The Best of German Engineering
Volkswagen vehicles have a certain feel to them that keeps owners coming back generation after generation. You could call their interiors complete but not cluttered, offering the latest in technology and features while retaining their clean, distinctly German look. That style carries through to the 2018 VW Atlas, offering a different style than competing three-row SUVs. But there's one big difference that Dayton shoppers will notice between the Atlas and other German SUVs: The price. By making even well-equipped Atlas models extremely competitive with generally cheaper imports, Volkswagen has set their new three-row crossover for success in the American marketplace.
Driving Experience
Dayton owners of the 2018 VW Atlas compliment its driving dynamics, characterized by a smooth, comfortable ride, responsive steering, and plenty of power from its two available engines. Buyers of the 2018 Atlas will be able to choose between a turbocharged 2.0l engine and an optional V6. Both provide plenty of power, but AWD is only available with the V6. This can be a great choice for Ohio winters, though the FWD model still performs admirably and has great stability.
The driving experience of the 2018 Atlas is improved by smart technology application and comfortable seating, giving drivers full control and keeping up to 8 passengers comfortable even on long trips. Going with the SEL Premium trim nets Volkswagen's Digital Cockpit, replacing the gauge cluster with a customizable display. Our Dayton customers have loved this feature, and combined with the large touchscreen with navigation makes driving the 2018 Atlas a futuristic yet seamless experience.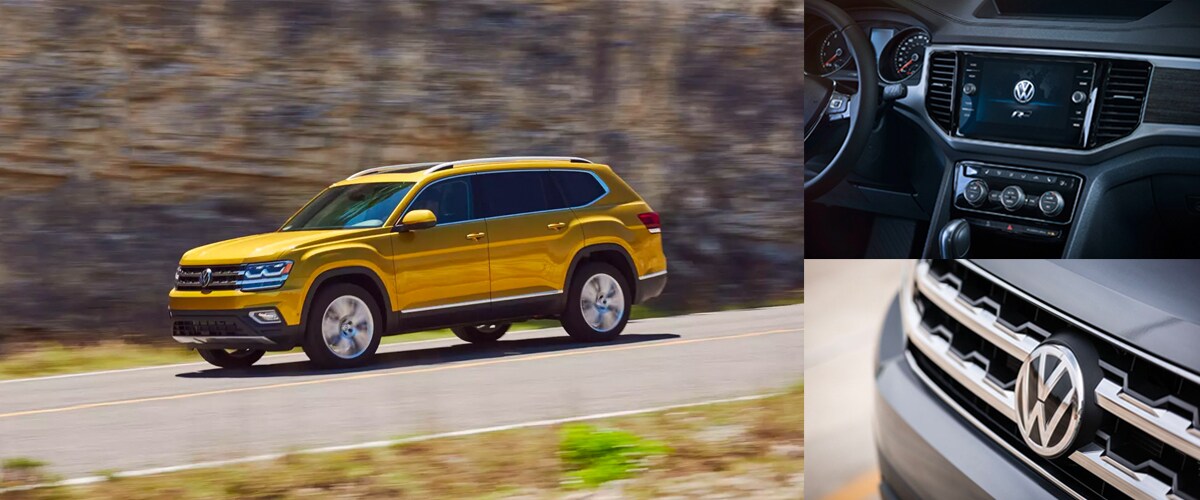 Interior & Features
This is a very important consideration for Dayton families looking for their next family vehicle. Luckily for them they'll be greeted by a comfortable, well-constructed interior that just oozes quality. Even the base Atlas models are well-equipped, and Volkswagen provides many advanced driver aides and safety features to make cruising into Dayton a breeze. The SE with technology has become a favorite of our Dayton customers, as it provides a great combination of features and value. VW's simulated leather is some of the best out there,  and makes sliding into the backseat (or cleaning up after the kids) easier than it would be with a cloth interior.
The technology package also brings remote start, automatic tri-zone climate control, and great driver aides like adaptive cruise control, automatic emergency braking, lake keeping assist, parking assist, and more. While many carmakers require Dayton owner to upgrade to top trim levels to reap the benefits of driver aides like these, they're available on all but the base S trim of the 2018 VW Atlas. Combined with the well-designed interior and comfortable ride, these features help catapult the Volkswagen Atlas to the top of the three-row SUV market.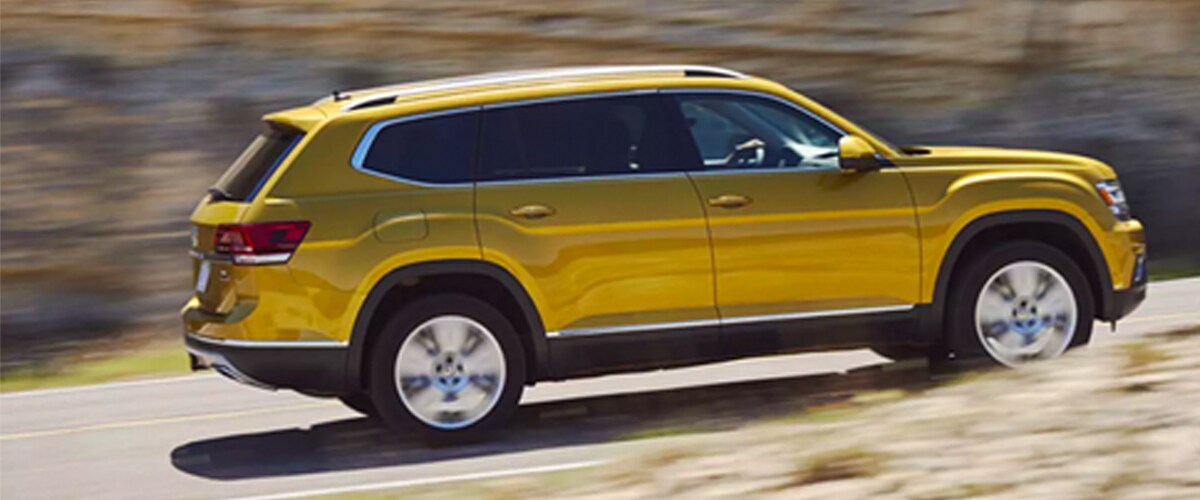 Conclusion
Our Dayton customers were excited for the release of the 2018 VW Atlas, and for good reason. It's truly a great addition to Volkswagen's lineup, and is already providing stiff competition to the other three-row crossovers on the market. Not only is the all-new Atlas feature-rich and stylish, it's also a great value that demonstrates VW's successful strategy of manufacturing in the US to reduce costs and pass those savings to consumers.
If you want to try the all-new 2018 VW Atlas for yourself, come into Evans Volkswagen and we'll set you up with a test drive. You can check out our inventory below, where you'll also find information on financing and trade-in options. If you want to learn more, don't hesitate to give us a call. We believe in providing a friendly, no-pressure shopping experience, and think you'll notice the difference when you stop into the dealership. We look forward to serving you, and helping in your search for the perfect vehicle.